YOUR FIRST STEP STARTS HERE
6 IMPORTANT STEPS

TO BECOMING AN OFFICER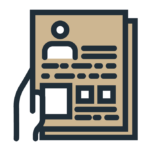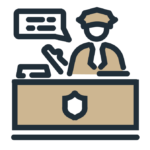 Pass the Medical, Psychological, and Background Check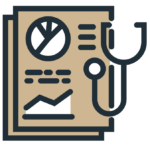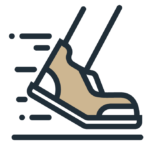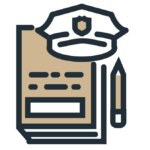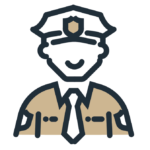 Becoming an officer with the Knoxville Police Department starts by filling out an online job application and upload your:
Resume
Birth certificate
High school diploma or GED
DD-214 if a military veteran
DO I QUALIFY?
Is 21 years old at the time of application.
Has a high school diploma or GED.
Applicant must be a U.S. Citizen or a Permanent Legal Resident of the U.S. and applies for or obtains U.S. Citizenship within six years of hiring.
Has a valid driver's license.
Has no felony convictions.
Is in compliance with our tattoo policy.
Has been Honorably Discharged if they served in the military.
Can pass a psychological and physical exam and background check.
Above all, shows integrity and good moral character.
Eligible applicants will be notified to schedule a selection interview with the KPD. The department then meets to narrow down the list of applicants, who then continue through the last (and lengthiest) step of the hiring process.
Pass the Medical Exam and Background Investigation
Our process is a little more thorough than that of some departments. We wouldn't have it any other way.
During the roughly 6 weeks that the Background Unit spends delving into the backgrounds of applicants who have made it to this stage, those applicants complete the remaining portions of the background investigation: a psychological evaluation, drug and alcohol testing, and polygraph test. They also undergo a medical exam. We'll walk you through the steps and answer any questions.
Contact a recruiter at 865-215-7111 for more information about employment standards and causes for absolute rejection.
MEDICAL, PSYCHOLOGICAL EXAM & BACKGROUND INVESTIGATION
December 1, 2023-January 8, 2024
Next up is the physical performance test (PPT) and 1.5 mile run. You'll receive an email that will inform you of your test date. Once you do, you'll receive the necessary forms via email as well.
Valid photo ID
PPT Release of Liability Form
Medical Release Forms
How do I prepare?
How to prepare for the PPT and 1.5-mile run:
Information about the Physical Performance Test (PPT) will be provided at a later date in the hiring process. The PPT is a fitness test that includes components such as push-ups, sit-ups, a 1.5-mile run and similar exercises that are timed. 
December 1, 2023-January 8, 2024
If you get to this step – congrats. Here's what comes next.
The KPD Academy's Basic Recruit Training consists of 24 weeks of intensive instruction and testing. You'll cover topics ranging including city, state, and constitutional law; firearms; police driving; arrest procedures and report writing; cultural competency training; and criminal investigation training.
ABOUT THE ACADEMY
The KPD Academy is a nonresidential academy located in Knoxville that operates during daytime hours, Monday through Friday. After completing Basic Recruit Training and certification as a Police Officer, you'll complete a 16-week FTO (Field Training Officer) program before being given a work assignment.
We serve a population of just under 200,000. We offer the kinds of opportunities and career potential you would find in a city much larger. Among them:
• Patrol Operation
• Major Crimes Unit
• Family Crimes Unit
• Property Crimes Unit
• Organized Crimes Unit
• Forgery and Fraud Unit
• Internet Crime Against Children Task Force
• Safety Education Unit
• K-9 Unit
• Recruitment Section
• Neighborhood Bike Unit
• Motorcycle Unit
• Commercial Vehicle Enforcement Unit
• Repeat Offender Squad
• Crime Suppression Unit
• Training Unit Staff
• Administrative Staff
• Supervision
OUR SPECIAL TEAMS
Special Operations Squad
Bomb Squad
Marine Unit
Search and Recovery
Honor Guard
Peer Support Team
Crisis Negotiation
Mobile Field Force
Patrol Rifle Officer
K-9 Unit